Adobe Creative Jam
April 3, 2019
Duration 3 hours
Role UI/UX Designer in the team of two
Hand-picked designers were competing offline in the Adobe Creative Jam tournament at Westergasfabriek, AMS.
Challenge
With a focus on UX Design, teams were given the theme Amsterdam-2030 and had 3 hours to complete their work using Adobe XD and additional 2 minutes to take the stage to share their creations with audience. There were 2 People's Choice winners and 2 Grand Prize winners decided by a group of judges (UX designers and researchers from Amsterdam).
Idea
After 1 hour of brainstorming we came up with couple of brilliant ideas for future clothes, future food, future sightseeing, but self-driving vehicle concept has been chosen as priority idea for the particular city of Amsterdam. We are expecting more traffic in the future – cars, bikes, pedestrians. Our assumption is that in 2030 Amsterdammers will adapt their water resources to the full using green-energy self-driving boats.
Concept
Our concept is based on predictive personalization – using AI to redirect boats to achieve better user experience. Key features of control system we put in raw app-sketches.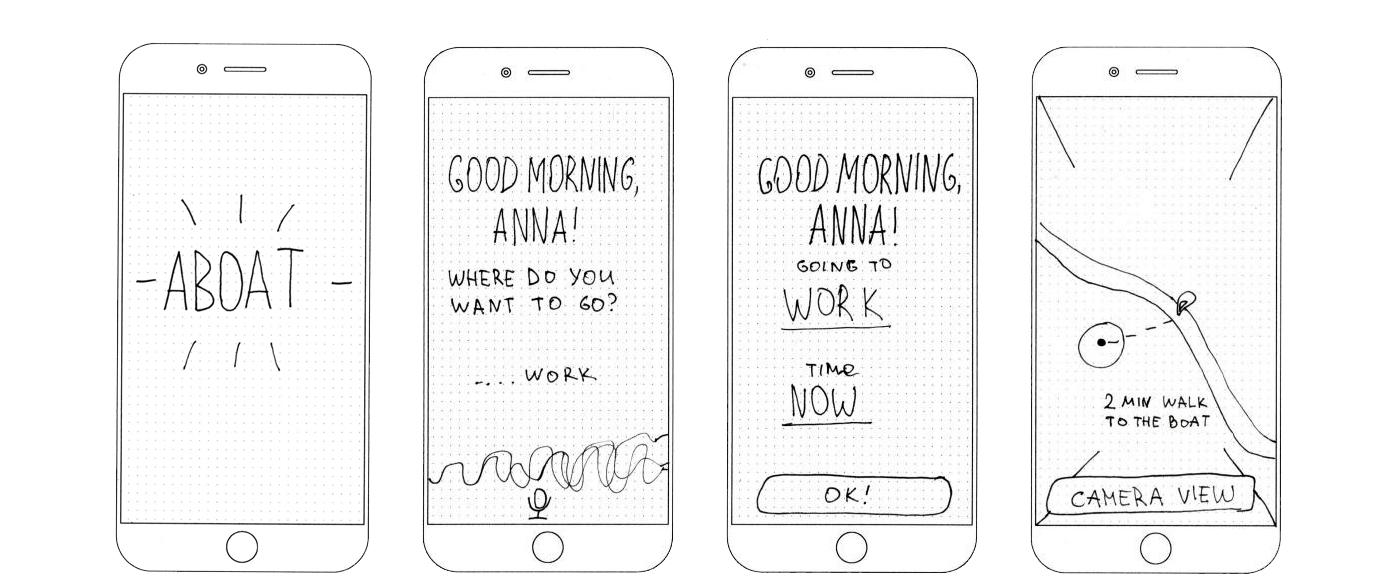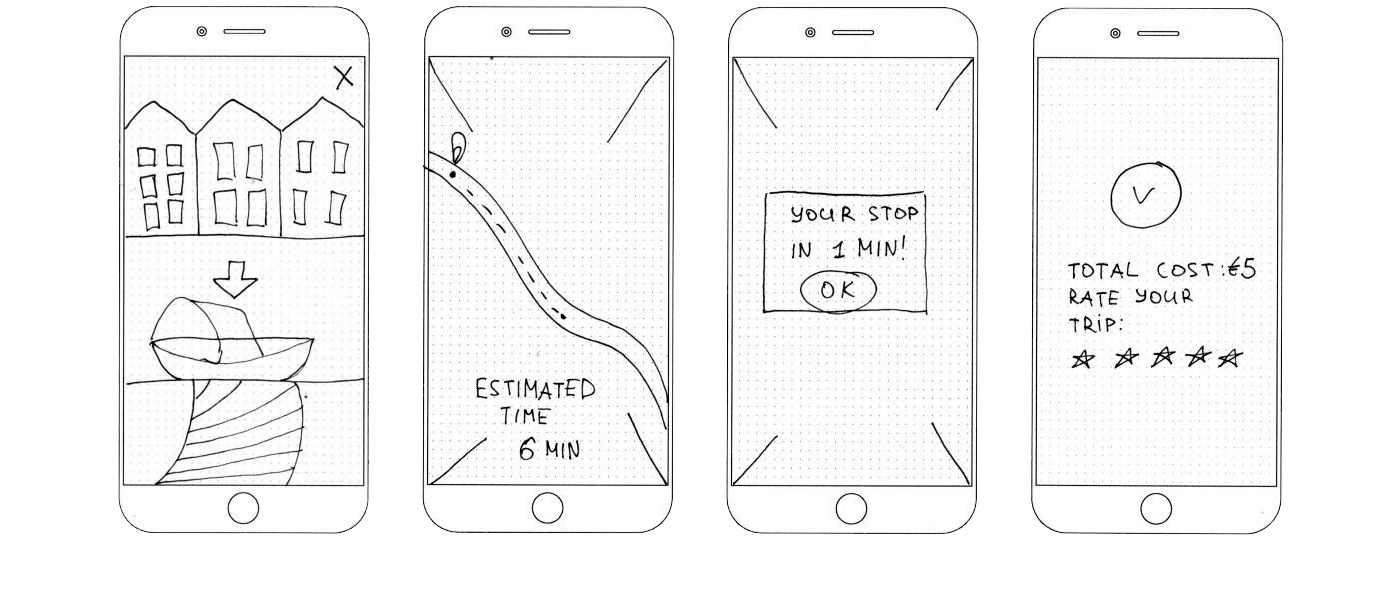 We captured 8 main steps to illustrate the concept
2030. You are lucky to live and work in the same city, but you don't want to have difficulties commuting by bike or car due to crowded public roads. Luckily you are in Amsterdam where is a fleet of smart self-driving city boats. A BOAT is a smart one-seater water vehicle, which can quickly chain to each other and share the energy while moving in the same direction. 
Behaviour analyser both with voice recognition system can sense your mood and propose a trip before you ask for it, based on your needs or schedule. Even so you are able to manually set destination and time – and the nearest boat will arrive at the nearest point on the canal. 
A BOAT doesn't have a fixed owner, regular stops and strict directions. You have an individual route which is the most convenient at the moment. In case of completely or partly similar routes boats can connect to each other and share energy moving as a smart boat chain. We believe that boats in 2030 will look far more futuristic as a gliding-capsule-cozy-inside-with-lifting-equipment but we hope to retool existing ones to tidy the canals.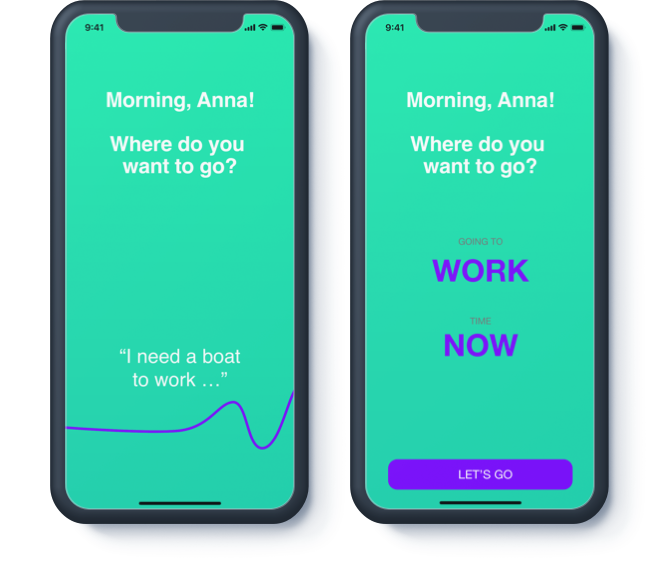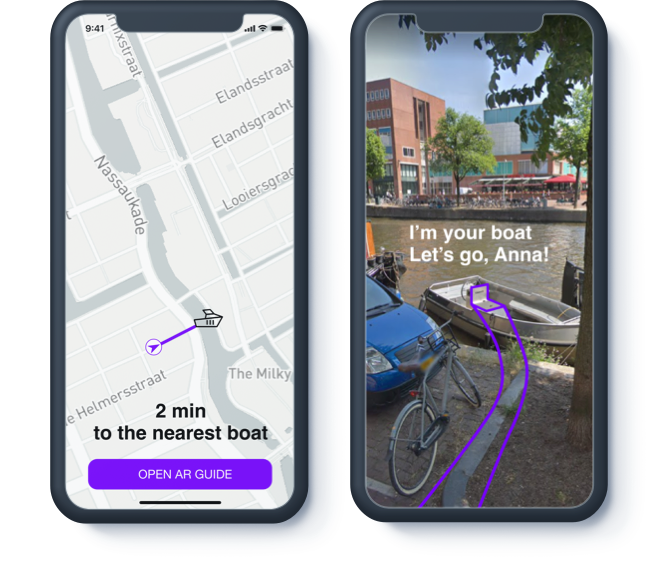 Voice request and location map with AR guide
No human involving during the whole trip, safety first, do your favourite stuff, check social media or listen to the Amsterdam vibes. A BOAT will notify you in advance and lift up to the ground. No humans were harmed in the making of this trip!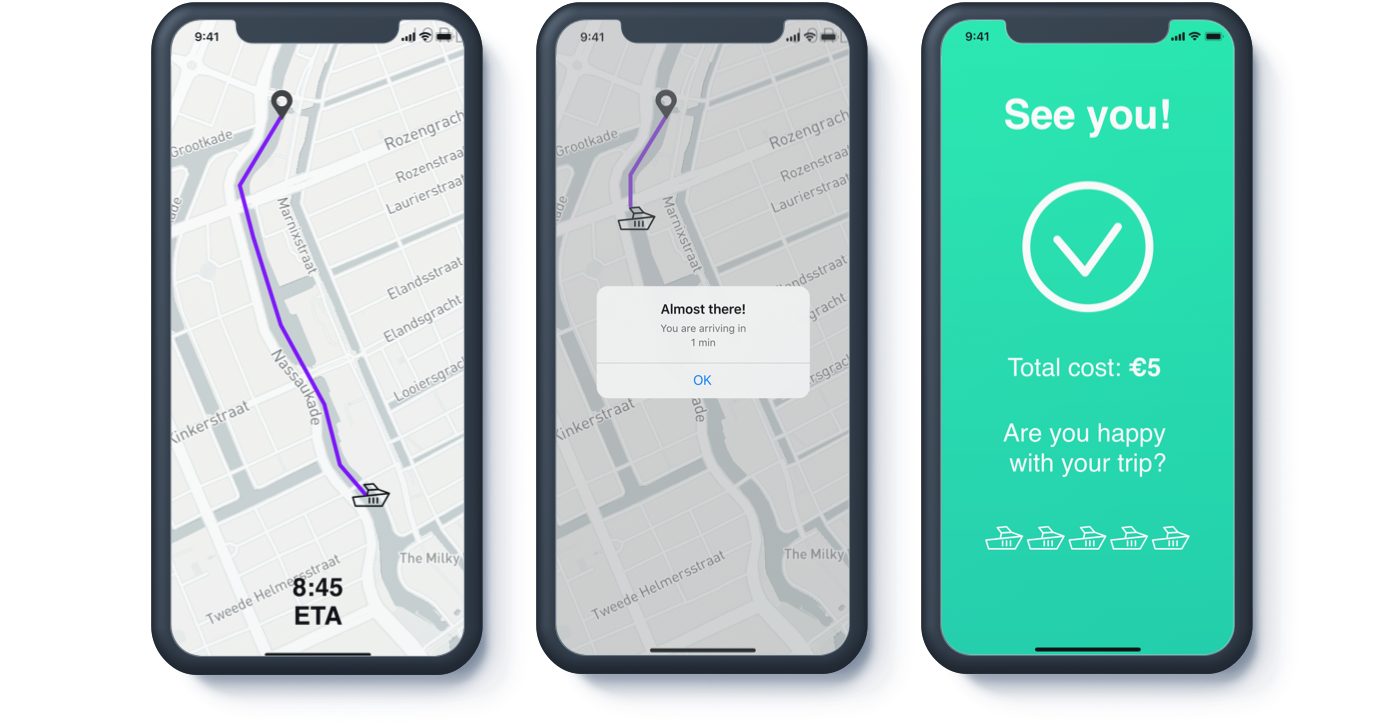 Commuting and finish screen
While leaving A BOAT don't hesitate to rate your trip, it helps boats to know the happiest directions and collect driving behaviour rules to learn from each other. Eventually, we all will make city commuting smoother and smarter every day.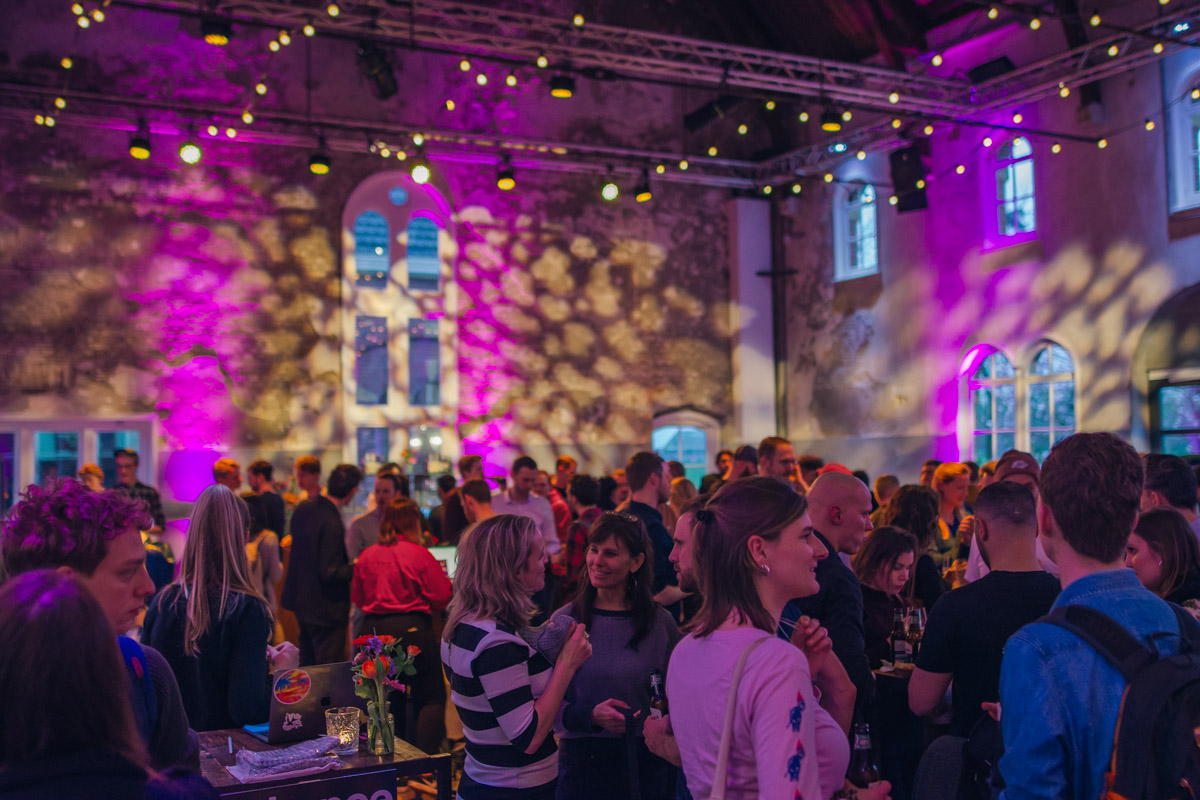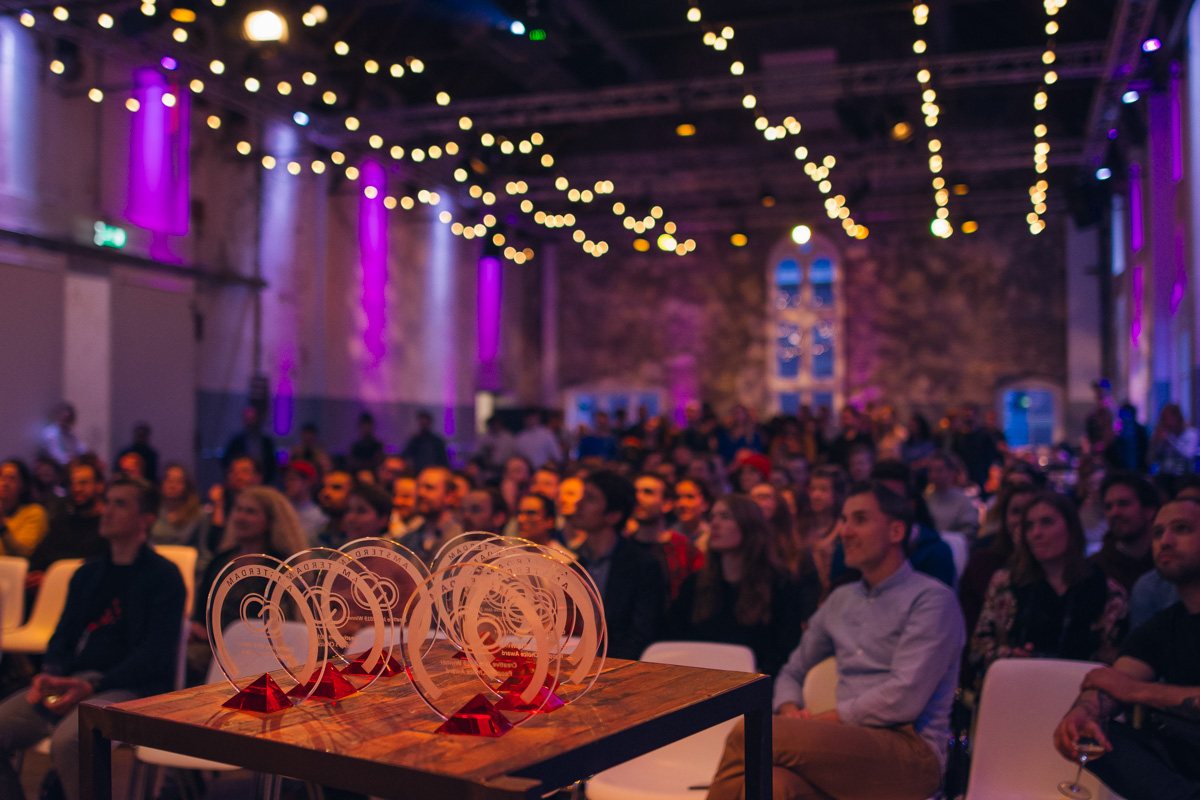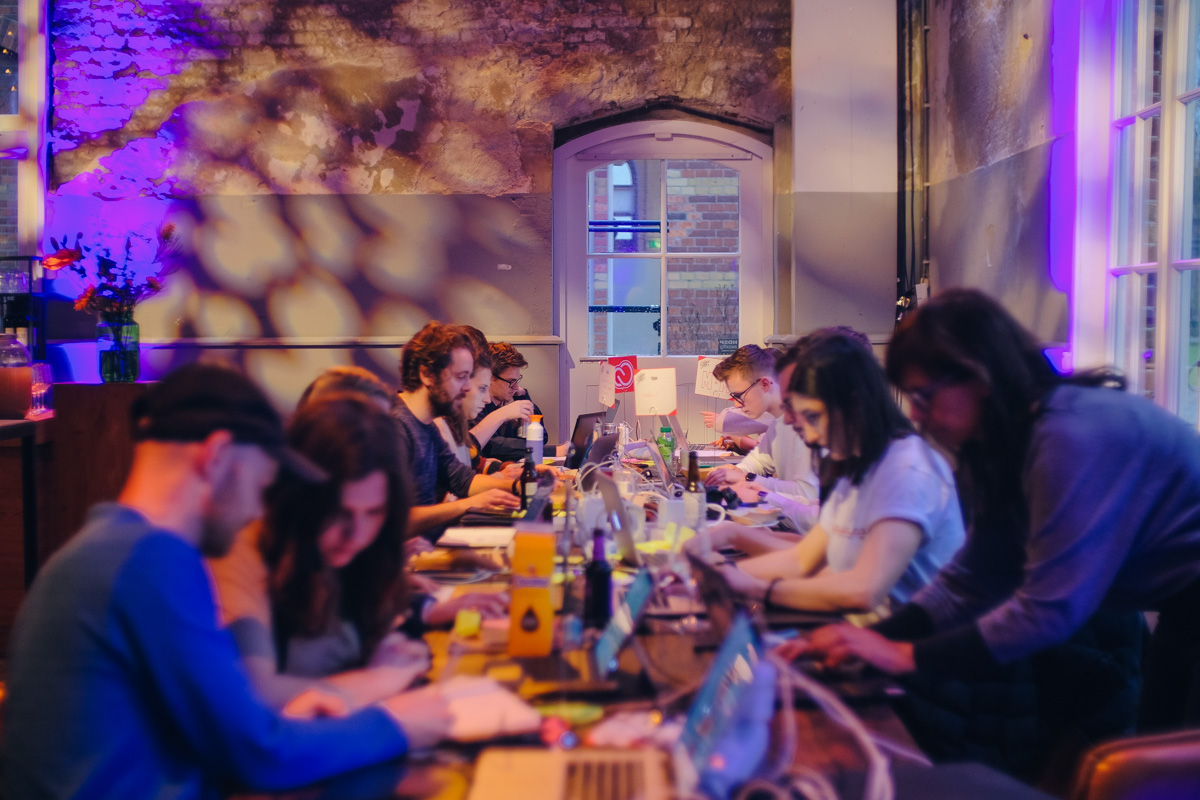 Creative Jam challenge at Westergasfabriek, Amsterdam