Nature photo prints
One day I bought a second-hand camera, and got two volumes of The Digital Photography Book as a gift. I remember a tip from Scott Kelby that sometimes you need to crawl on your knees and stand still in awkward postures but only looking at things from different angle will you find the view you are looking for.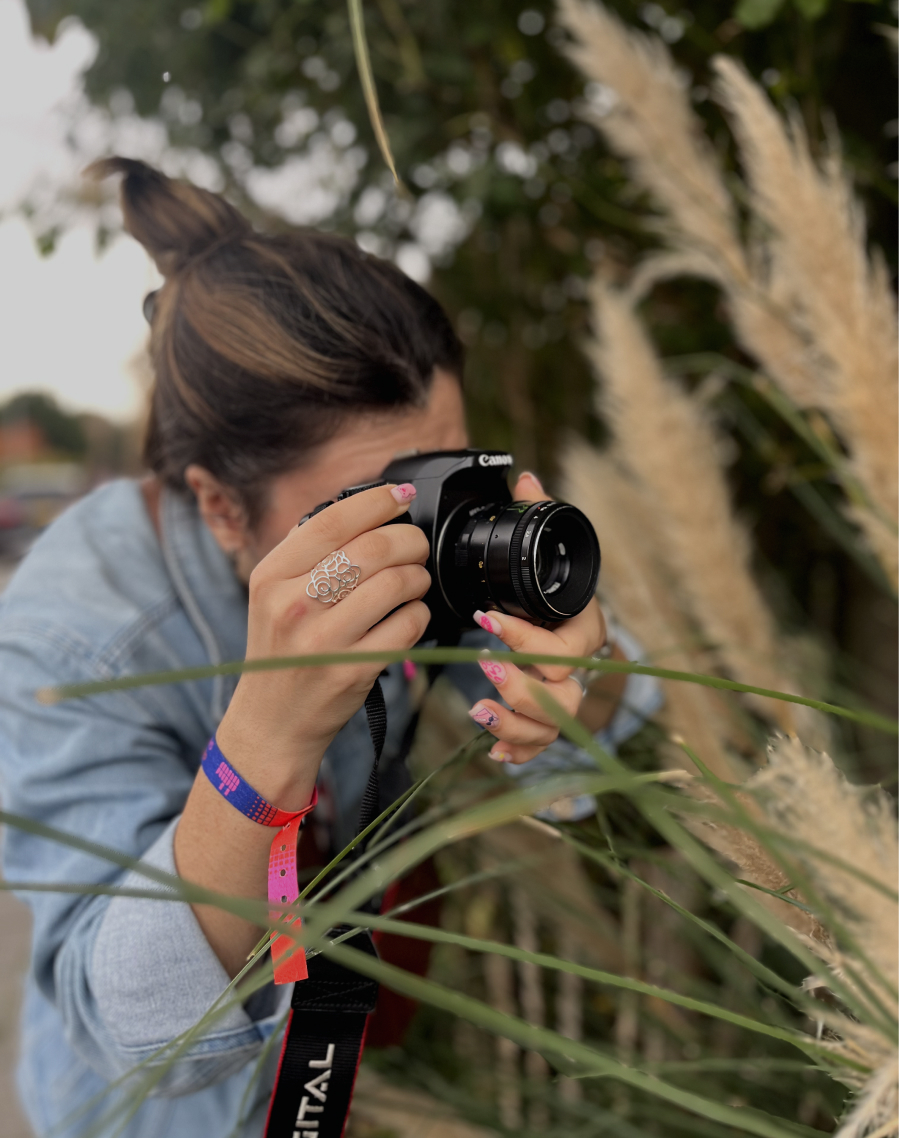 When I don't design...
I am in the nature
I find nature photography eternally cool. Flowers will always grow, weird branches continue to randomly twist, seasons changing will bring colours to leaves. High chances are you find a pattern or texture or colour you have never seen before.

I have an old Canon buddy body, some set of lenses. Most of photos here were made with my favourite soviet Helios 44-2 lens that brings light and stunning bokeh to each photo.

I am taking time to enjoy this hobby and I would like to share with you nature's beauty.
Select an artwork, I will print and frame it to send it to you
Prints catalog '23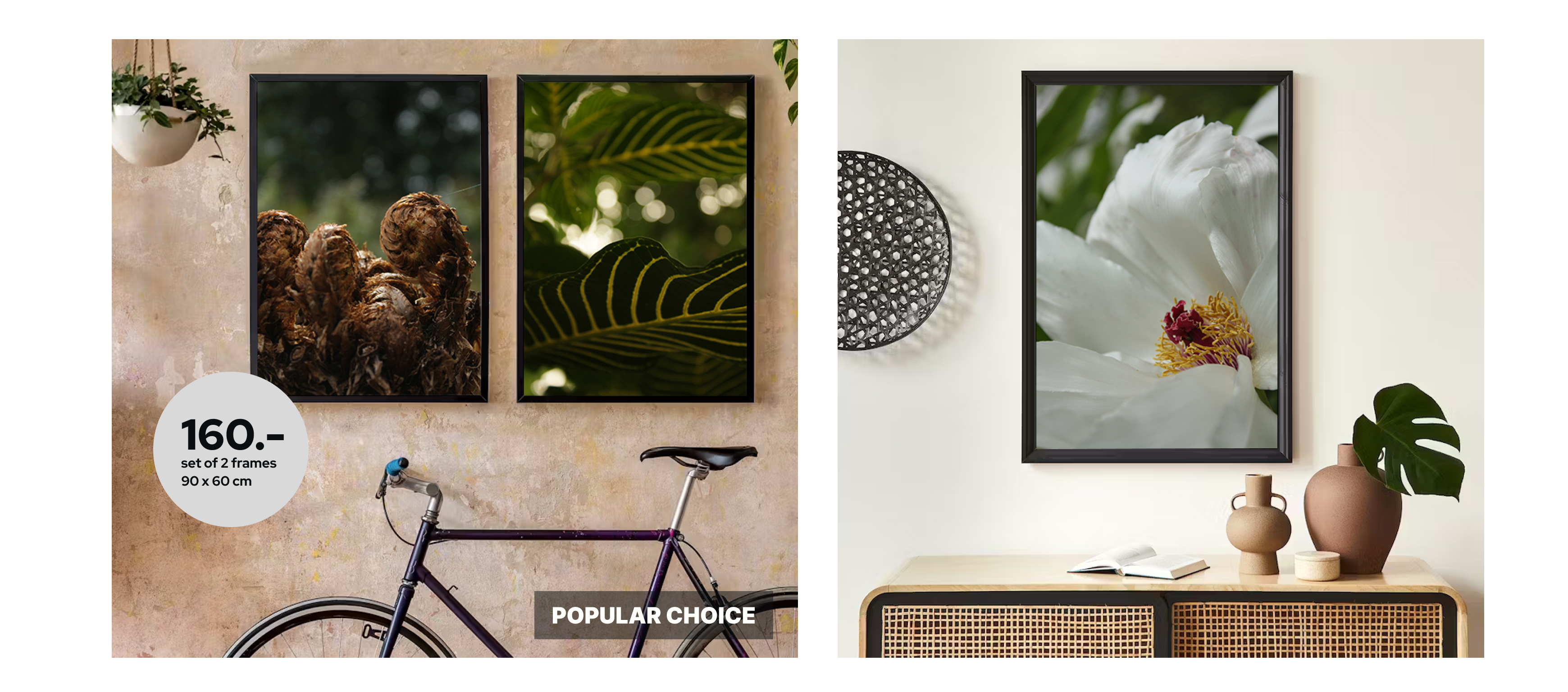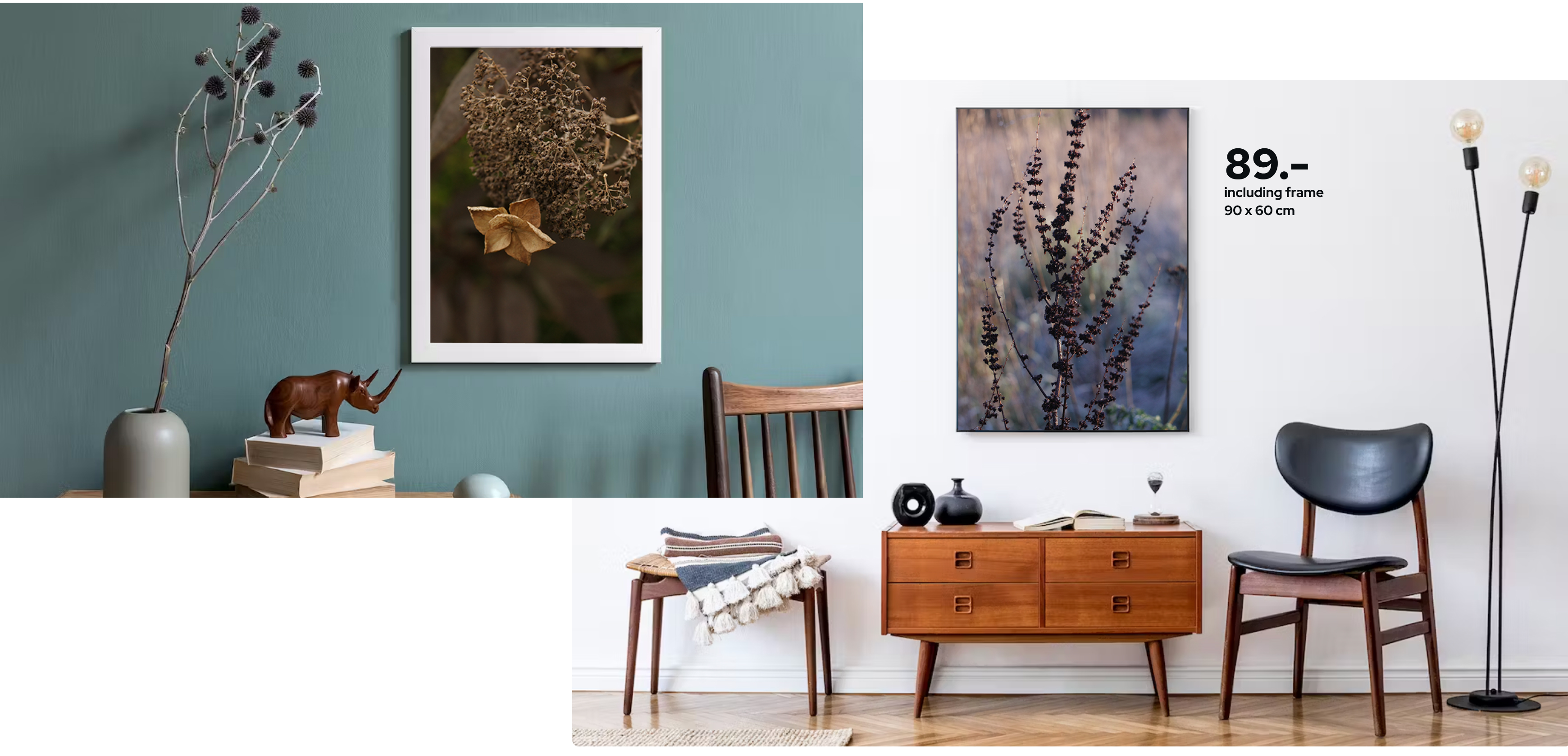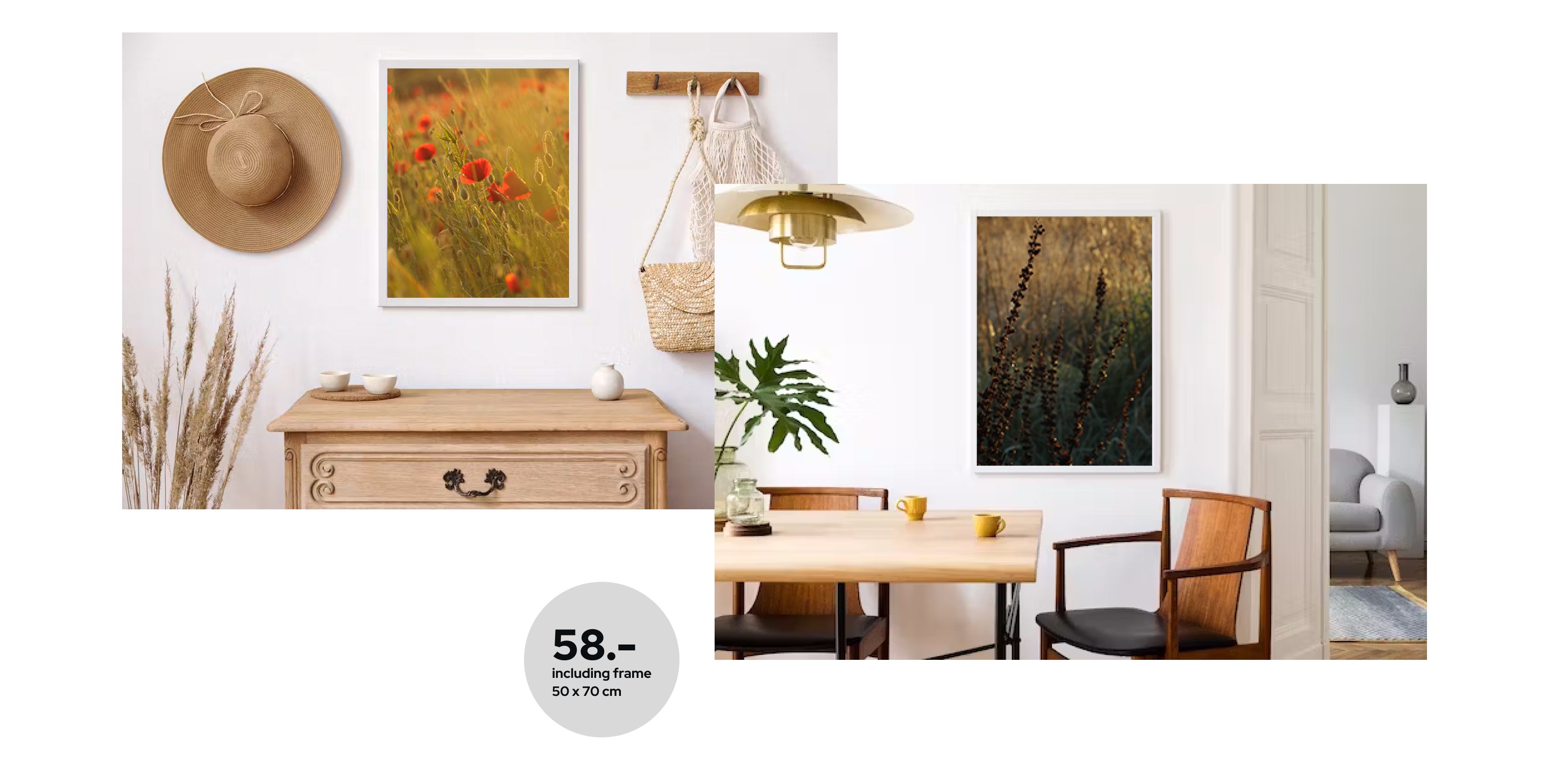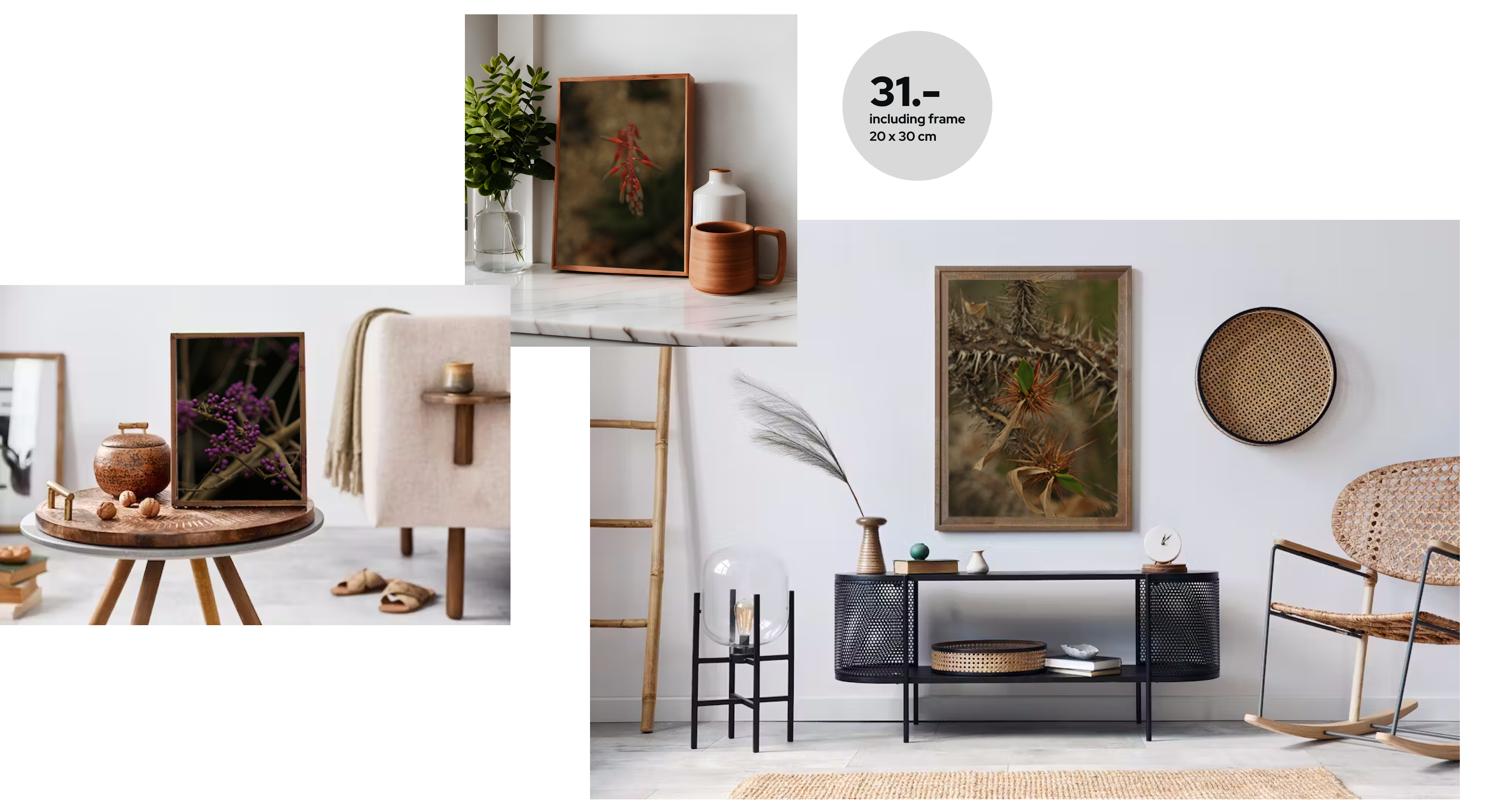 Ordering is easy
Multiple frame types, colours and sizes are possible. Payment is done via invoice.
You will get the parcel via post.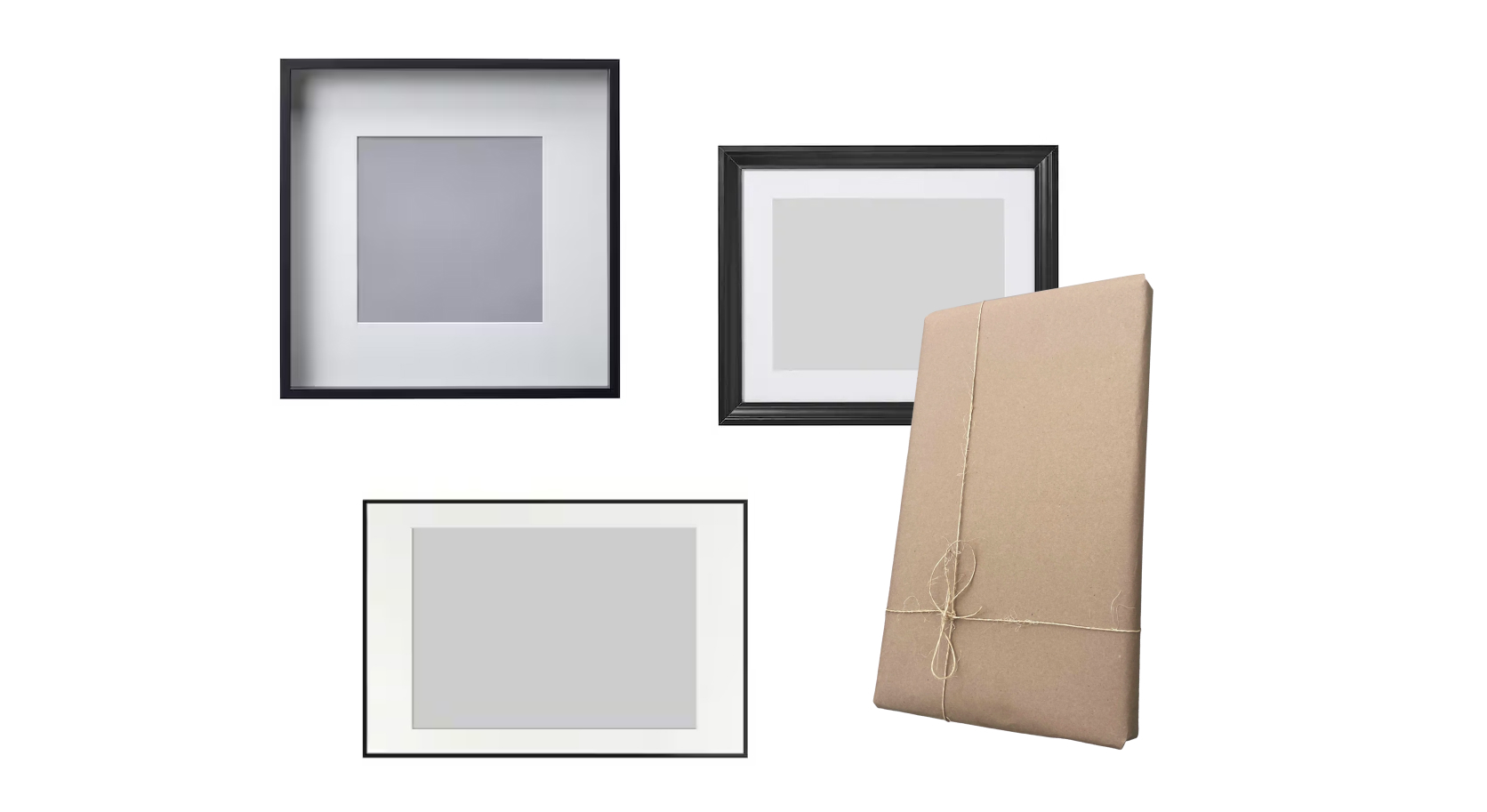 Requests?
You want a special print tailored to your room?
No problem! Send me a photo of your interior, I will help with the artwork.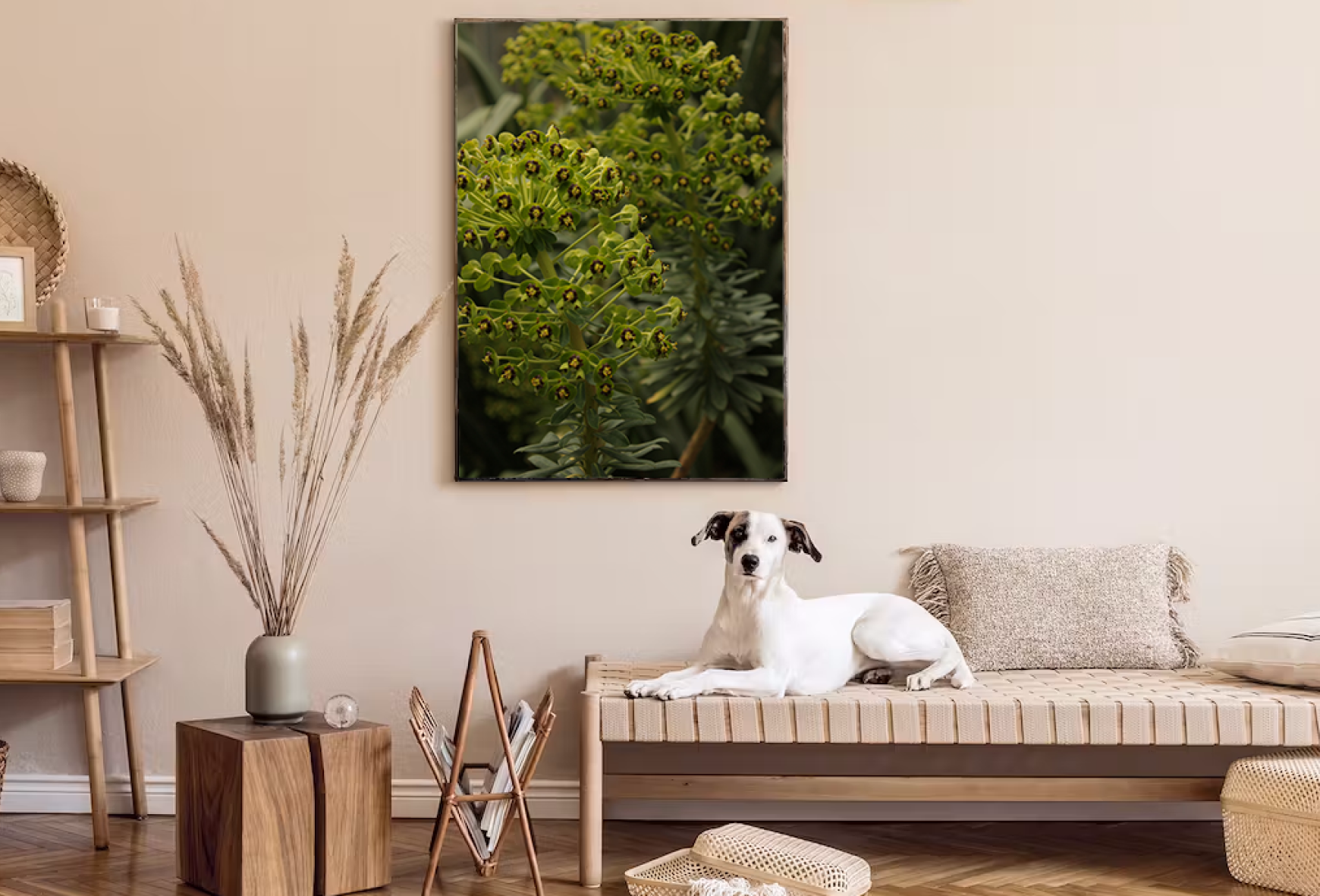 If you are looking for a human photographer ask
Stasya
(EU & Georgia)