Social media
2017-2019
Duration Contract
Role Digital Designer
I designed consistent creative assets for social media platforms.
Challenge
Create static and animated visuals for weekly content and advertising campaigns to strengthen positive reputation of the client's products in Social Networks in collaboration with Social Media Manager.
Idea
Apply high level of imagination and creativity with observations of what appeals to target audience. Try different approaches and styles in designs to attract the attention of the audience. Handle industry standard of graphics but keep in mind every "look and feel".
Borjomi
The famous mineral water from a gorgeous resort in Georgia, Borjomi is known for its curative properties and can be found in stores, in over 30 countries around the world. With strictly limited time our agency delivered the concept of social media presence for Borjomi in Belarus. This was a direct collaboration between creative lead, copywriters and designers, I was responsible for Instagram and I helped to win this client. Our interpretation occupied the territory of enjoying life to the full with Borjomi. Our thinking behind the concept was to inspire a young audience to live their lives with a power of volcano in harmony with the city. I put a visual emphasis on the water (nature) and volcano (energy).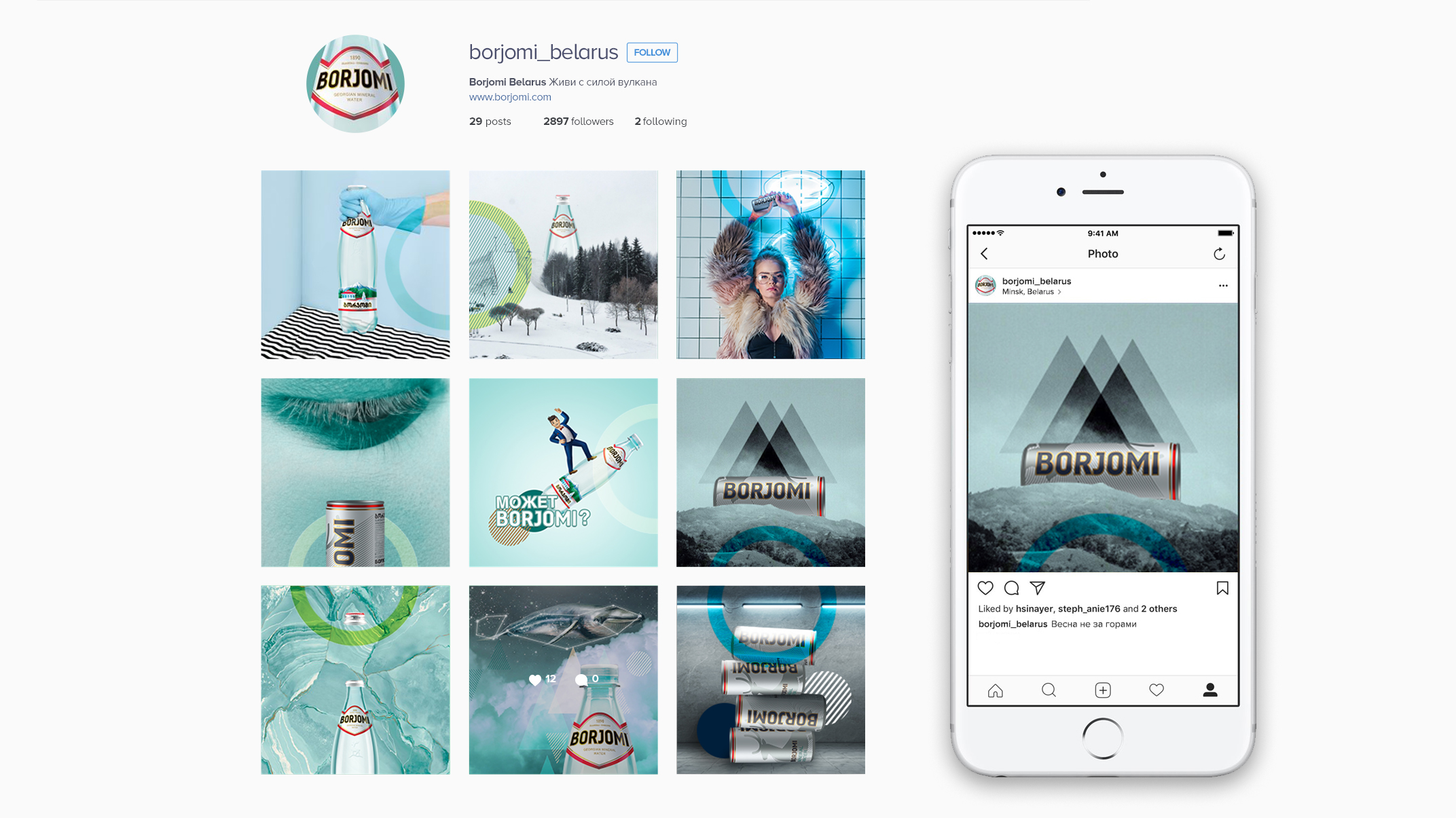 Texas Chicken
Texas (also known as Church's) Chicken operates over 1700 locations worldwide in 24 countries. In Belarus it features the same delicious menu items that originally made the brand famous in other countries throughout the world, including hand-battered fried chicken, signature honey-butter biscuits, crispy chicken sandwiches, savory mashed potatoes and many more.
In designs I translated brand message that Texas Chicken is a Truly American fast-food which gives you more.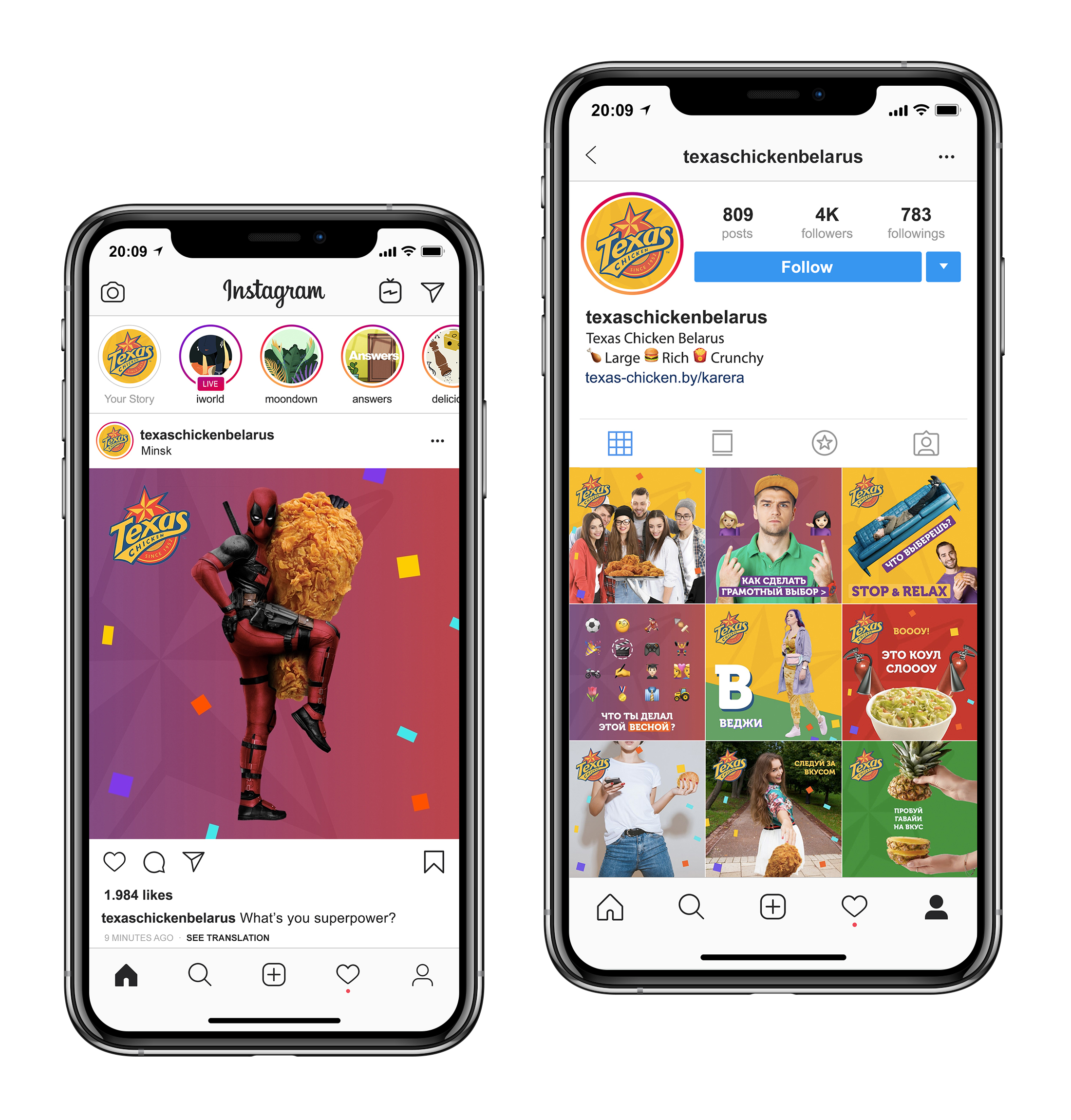 More on Behance
EPAM
EPAM is a worldwide software company working in 25+ countries. It was established in 1993 and by rights may be called a pioneer of commercial IT development in Belarus. The main goal of this referral program ads was to connect with employees' network and hire potential job seekers via referral suggestions. If your friend is a great fit for EPAM and is hired, you have the opportunity to receive a referral reward. Leave a recommendation – claim your reward!

HopHead Stand-Up Club
The first stand-up club in Saint-Petersburg, presenting on stage diverse comedians from Russia, Eastern-Europe and guests from all over the world. Guys were huge fun to work with, we had lots of iterations discussing design concepts and finally, we came up with an idea of bold bright colours emphasizing joyful faces and a fresh wave of comedy. Either we have to deal with low-quality photos of comedy rising-stars or high-res shots, the final poster looks equally easygoing.